Despite that Gen. Khalifa Haftar's year-long offensive to take the capital was recently was defeated and ultimately pushed back, his Libyan National Army (LNA) still controls most of the country's major oil fields. 
The Benghazi-based commander has for years secured all oil fields especially in the eastern half of the country, even as Libya's official National Oil Corporation (NOC) is based in Tripoli and operates under the aegis of the UN-backed Government of National Accord (GNA). 
Haftar has long used this "oil weapon" by threatening to impose a total blockade on exports. Recall that in late January and into February of this year he did just that, declaring a "catastrophic" blockade of oil fields taking output down to almost zero in order to starve Tripoli and the NOC of vital state revenues, which has continued to now.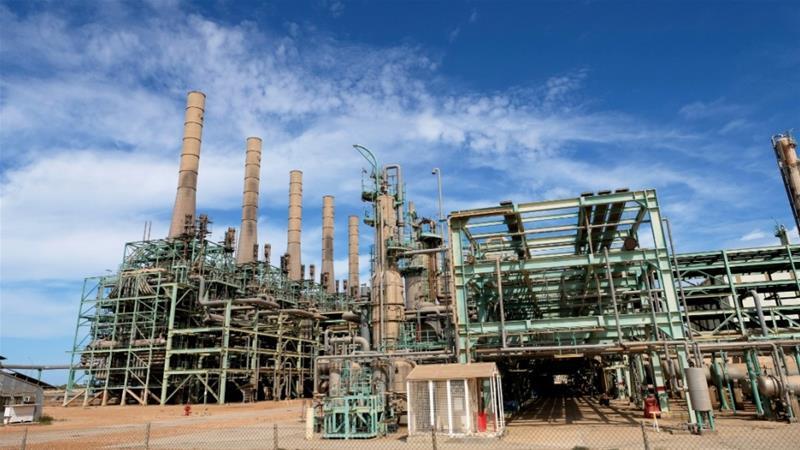 With his dream of seizing Tripoli dashed, thanks in no small part to Turkey's providing significant military support to the GNA, the oil blockade appears to in force more severely than ever, but this time reportedly with Russian help.  
Since last year it's been widely reported that Russian mercenary firm, the Kremlin-based Wagner Group, is embedded with pro-Haftar forces. But this latest development via Reuters on Friday will certainly raise eyebrows in Europe and Washington. The NOC is now charging that Russia is meddling in its domestic production: 
Libya's National Oil Corporation (NOC) said on Friday Russian and other foreign mercenaries had entered the Sharara oilfield on Thursday to block the resumption of energy exports after a months-long blockade by eastern-based forces.

Most of Libya's main oilfields are under the control of the eastern-based Libyan National Army (LNA), which has fought alongside Russian mercenaries according to the United Nations.
This after the NOC tried to restart production at Sharara earlier this month following pro-Tripoli forces pushing the LNA back from the outskirts of the capital, which witnessed fierce fighting for months.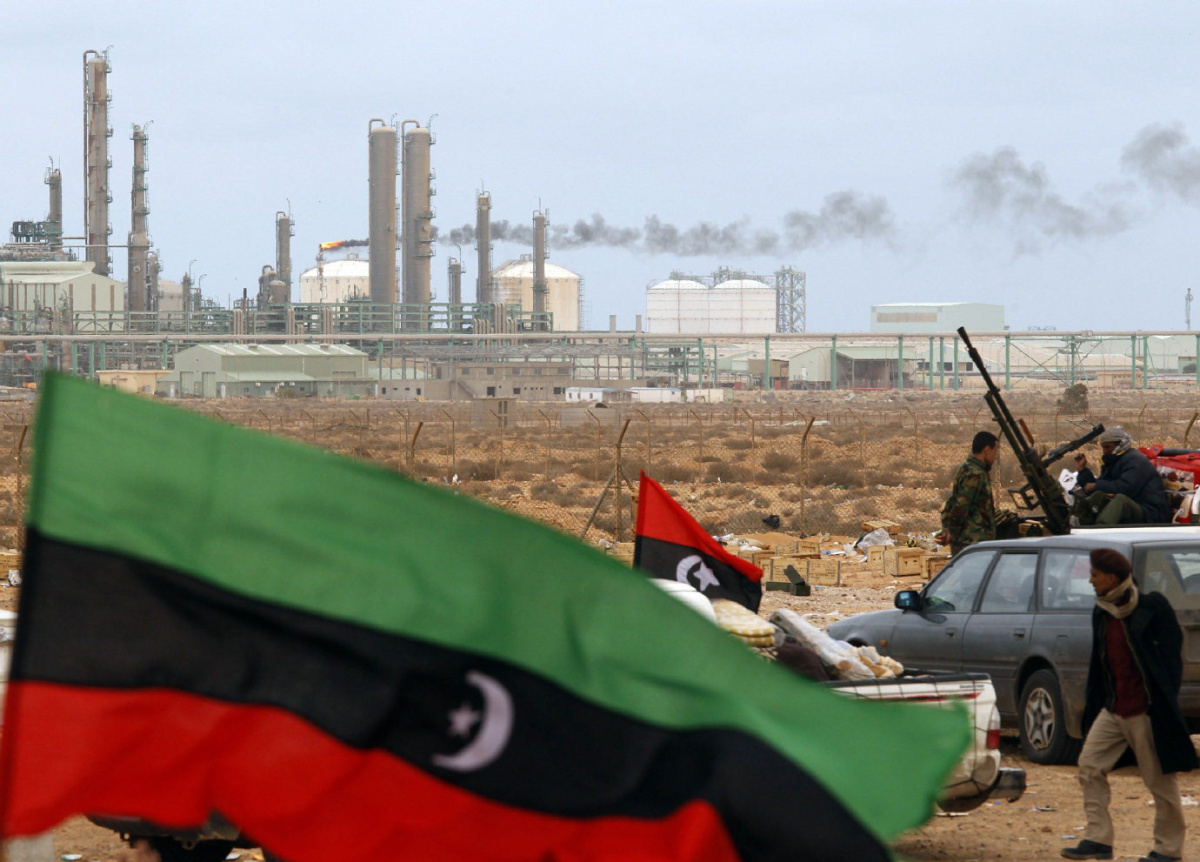 "While foreign mercenaries continue to be paid vast sums of money to prevent the NOC from carrying out its essential duties, the rest of the Libyan population suffers," corporation chairman, Mustafa Sanalla said.
He called the loss in revenue, which most reports starting months ago estimated at $6 billion as leading to the "disastrous decay of our oil infrastructure."
Kremlin-based Wagner Group security contractors have long been reported on the ground in Syria supporting Assad, and more recently – since last year – even in Libya supporting pro-Haftar forces.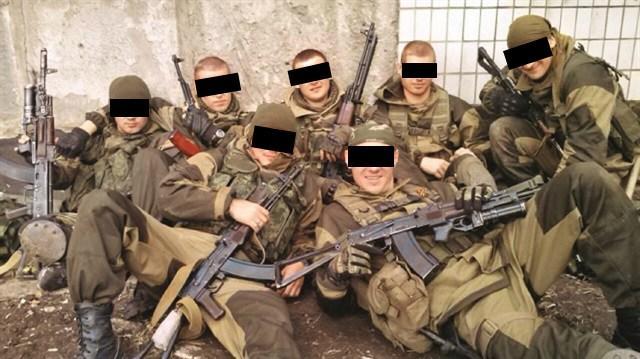 Oil stoppage has military implications on the ground, given the GNA's national army relies on the country's oil revenue to purchase weapons via Tripoli's central bank.
It remains further that oil exports make up over 90% of Libya's national revenue, and again Haftar has long held the majority of the nation's oil fields. Trump a year ago even personally "thanked" Haftar for "securing Libya's oil" amid a lawless war-torn situation. 
Since then US policy vis-a-vis Haftar has been confused and unclear, with moments of Washington coming close to expressing outright support, while it remains that US officially and formally recognizes the Tripoli GNA under PM Fayez Mustafa al-Sarraj.